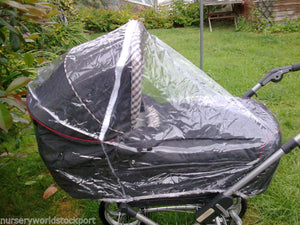 PVC Raincover made to fit the Silver Cross original style Sleepover pram and Pushchair
Zips along the edge of the hood to allow easy access to your baby.
Made of soft good quality PVC in the UK.
Flexible and durable
Resistant to cracking in the cold
Glass clear for good visibility
Spacious interior for comfort of child
Adequate ventilation
Fits quickly and easily
Small to store when not in use.